Case Study: UNIDO collaboration bears fruit for South African businesses
The article below outlines how the UNIDO SPX Benchmarking Service, which uses the PROBE data and methodology, is playing a key role, alongside Technology Assistance Packages provided by the Department for Science and Technology, supporting members of the Southern African Stainless Steel Development Association (Sassda).
Unido's benchmarking and supplier development activities can help a company enter and COMPETE SUCCESSFULLY by global standards
Unido SPX-SA is collaborating with the Department of Science and Technology (DST) to offer companies Technology Assistance Packages (TAP) to provide technology infrastructure access, technical know-how and expertise, skills development and training, technology based services, and design and tooling support.
Implementation of the TAP programme falls to The Innovation Agency (TIA) as well as the brand-new Technology Localisation Implementation Unit (EILIU), which the CSIR is hosting on behalf of the Department of Science and Technology. The intention is to enable suppliers to upscale their capacities in order to match buyer requirements.
As THU unit head Ashley Bhugwandin explains in the July issue of the CSIR electronic bulletin: "We hope to increase the local content of the technology inputs in imported systems. Through localisation, local technology development and enhanced component manufacturing will bolster industrial growth and job creation. Ultimately, this programme will support economic development."
The ability of local companies to supply State-Owned Enterprises and private companies with technology, materials and equipment will increase independence in terms of services and suppliers and generate sustainable jobs and skills.
Given the intense level of international competition as the global stainless steel sector restructures, it comes as no surprise that Sassda has stepped in to help its members take advantage of this opportunity.
As Sassda's market intelligence specialist, Lesley Squires, explains: "We are contracted to Unido to conduct benchmarking and profiling of our members on behalf of Unido. Various people have been trained to do this at Sassda; Michel Basson, Reuben PiIlay and myself. One person does all the assessments on all divisions of the company concerned.
"Profiling is a listing of the company and the basic contact details of the company. Benchmarking is an extensive process — developed by Unido — to evaluate the status of a company in terms of HR, finance, strategic planning, IT and so on. It compares the specific company to a multitude of companies operating in a similar manufacturing operation worldwide. This identifies the gap between the benchmarked company and its international competition."
Fabrinox is the first Sassda member to benefit from this intervention, a successful benchmarking leading directly to Fabrinox's participation in a Technology Capability Assessment and the TAP programme. Fabrinox is now enjoying assistance in business processes, skills development and access to expertise.
Falcon Engineering and Calculus Products have also been benchmarked for participation. According to the Unido SPX website: "In the process of Unido's benchmark and the TAP programme Fabrinox showed its competency by emerging as a world-class company. This is an example of how Unido's benchmarking and supplier development activities can help companies to enter and compete in a very tough world market and become global competitors."
Stainless Steel Quarterly asked Fabrinox's Andre Visser why the company had opted to participate in the benchmarking process, to which he replied simply: "To benchmark Fabrinox to international standards and to be part of the national list of approved suppliers to get more exposure to contracts." According to him, it was a 'very positive and efficient" experience, although the initial phase was somewhat lengthy . No fresh insights were yielded by the process, but Visser highly appreciated the subsequent "access to a vast pool of info and support by the CSIR on implementation". The most interesting aspect of all for him was "that the program is prepared to support companies to improve quality and IT systems as well as training via the TAP funding."
Further, Visser said, involvement in the programme "has enhanced our strategic planning, all the areas which they are prepared to support were part of our strategic planning and we suddenly have support and funding available to implement."
Latest Tweets
#BusinessSupport Introduce your clients to the power of the PROBE organisational health check #PROBEbestpracticebenchmarking #benchmarking #organisationaldevelopment #changemanagement https://t.co/u6zf2wUPR5 https://t.co/h9vYrE82xh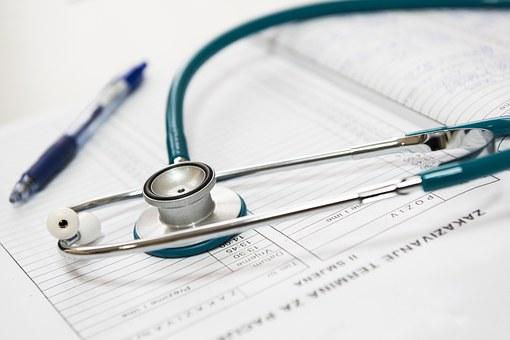 #BusinessSupport We live on 1 planet... there isn't an 'away'... an invisible box in which things disappear. How are your client businesses contributing to the problem? Or to the solution? https://t.co/UrZaDRvEWC #change #sustainability #plasticpollution #BluePlanet2 https://t.co/aSrT2reL2h