Case Study: The Cereals Industry Forum
The Cereals Industry Forum is a good example of the many 'change agencies' worldwide that use PROBE best practice benchmarking tools, through licensing or project arrangements, to help a particular community of businesses to develop and to improve their performance. For the CIF, the 'community' in question consists of businesses in the UK's cereals sector – the 'grain chain'. Chris Barnes, CIF Manager, tells the story of the Cereals Industry Forum's use of PROBE.
The Cereals Industry Forum was conceived in 2004 by the UK's Home Grown Cereals Authority (HGCA) and the Food Chain Centre with the mission of improving the efficiency and performance of the cereal chain in a way consistent with a sustainable, internationally competitive UK cereal industry. The Forum's adoption and deployment of PROBE best practice benchmarking tools has made a significant contribution to its ability to fulfil that mission, and has also delivered substantial benefits to the individual businesses that have participated in PROBE.
The grain chain contains businesses of varying size from multinationals to SMEs and family businesses. The adaptability of PROBE to allow comparisons between the diverse businesses in the grain chain was a major reason why PROBE was chosen in preference to other benchmarking tools. Additionally, PROBE is not too time-consuming for participating businesses and is relatively inexpensive, allowing the Forum to achieve good industry penetration.
During the initial project, 48 companies completed the PROBE benchmarking process. A good geographic spread was achieved across England and Scotland as well as gaining involvement from all links in the chain, namely seed breeders, merchants, cooperatives, millers, maltsters, animal feed compounders and food and drink manufacturers.
There has been a lot of positive feedback, and not a single complaint from companies who have participated in PROBE. The PROBE facilitators have undertaken the work very professionally and participants, many of whom were cynical at first, have agreed that the PROBE experience has been stimulating, illuminating, business beneficial and surprisingly enjoyable. An unexpected spin-off of participation has been the value of PROBE as a staff team-building vehicle.
We have found that PROBE is highly compatible with other business improvement tools employed such as Value Chain Analysis (VCA) and Masterclass. VCA, which studies the whole grain chain, can identify candidates for PROBE and, in turn, PROBE, which addresses a broad range of issues within an individual company, can point to areas that can benefit from a detailed Masterclass such as production lines, grain intakes and despatch areas. Detailed case studies have been written for a number of the PROBE benchmarks. It is noteworthy that companies found a diversity of benefits from the PROBE experience:
"Previously we have been relatively poor on induction training and at maintaining a training programme for employees that met the future needs of the company. PROBE identified these issues and was instrumental in their solution." Bob King, Crisp Malting Group
"A key action resulting from the Cereals PROBE was the launch of a customer and supplier survey to find out what our business partners thought of our current service and what improvements could be made." Guy Tasker, Managing Director of Saxon Agriculture Ltd
"As a result of best practice manufacturing introduced to us by Cereals PROBE we have reviewed our approach to Overall Equipment Effectiveness and its application to our batch production system with the aim of identifying problem areas to be addressed in order to improve efficiency." David Wilkes, Managing Director of Greencore Malt
"We were pleased that Cereals PROBE recognised that the practices we employ on new product development as being world class, as that part of our business operations is critical to our success and likely to be critical to the success of the cereals industry overall in the future." Kirsty Hall, Relationship Manager, KWS UK ltd
"The PROBE workshops and action planning sessions turned out to be very constructive exercises and the initial reservations about the process did not materialise among the staff. Participants actually enjoyed it!" Duncan Monroe MD of Carrs Flour Mills Ltd
Latest Tweets
#BusinessSupport Introduce your clients to the power of the PROBE organisational health check #PROBEbestpracticebenchmarking #benchmarking #organisationaldevelopment #changemanagement https://t.co/u6zf2wUPR5 https://t.co/h9vYrE82xh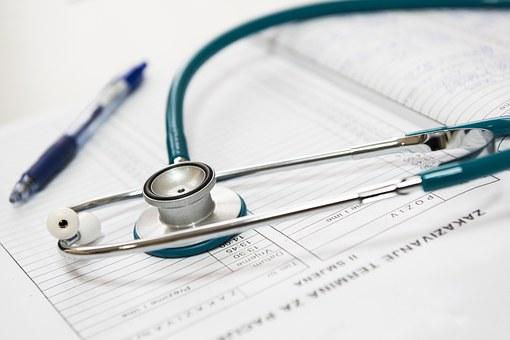 #BusinessSupport We live on 1 planet... there isn't an 'away'... an invisible box in which things disappear. How are your client businesses contributing to the problem? Or to the solution? https://t.co/UrZaDRvEWC #change #sustainability #plasticpollution #BluePlanet2 https://t.co/aSrT2reL2h