Case Study: PROBE for Sustainability sets course for over $450,000 in savings annually at MetalCraft Marine
Three years ago MetalCraft Marine, a builder of high-speed commercial boats, used PROBE as a way to understand and evaluate the business' sustainability and how it measured up. Today they enjoy a remarkable story of how PROBE inspired the company into action and the stunning gains made as a result. Here, in a recent interview, General Manager Michael Allen shares how PROBE helped MetalCraft Marine set them on this course of action and what's transpired since
Michael can you tell us a little bit about Metal Craft Marine as you seem to be a very specialised boat builder?
We were founded in 1987 in Kingston Ontario and currently have shops in both Kingston and Cape Vincent New York. Since the beginning we've focused on custom design high performance aluminum workboats. A fully integrated designer and builder of aluminum boats, we have won several awards for our design and construction techniques and have become known as a leader in our industry. Our boats serve a variety of needs from high speed rescue / fire operations, to specialty barges and military applications. Between the two operations we employ 143 people and projects can result in the building of 15 – 20 boats per year.
How did you first hear about PROBE for Sustainability Excellence and why did you decide it would be helpful for Metal Craft at the time?
We heard about PROBE for Sustainability from the local Ministry of Economic Development representative. We decided to participate because the environment and sustainability is something we always said was important to us as a company, but we had never really evaluated how we are actually doing in this area.
What were some of the sustainability issues/drivers that concerned you prior to taking the company through the PROBE session?
Prior to going through the PROBE, sustainability issues/drivers were always in the background. I was therefore concerned that we may not be doing enough to actually improve in this area.
PROBE uses a team approach to benchmarking. How did you find that approach and did it help with turning the results into actions for improvement?
This approach significantly improved turning the results into actual actions for improvement. By doing it as a team, we got different points of view and it actually fostered very good discussion about the issues and subject overall. This team based, cross functional effort fostered solutions that everyone bought into. It is a major reason that the PROBE was so successful for us.
What surprised you about PROBE or perhaps what unexpected outcomes did you realise compared to what you assumed would be gained?
We rated better than I thought we would when compared to the overall population. But the biggest unexpected outcome is the overall heightened awareness on sustainability that we now have as a result of this process.
PROBE provides a total picture of the business and a diagnostic for improvement. How has it helped you and your team in turning the understanding of sustainability into business benefit?
Sustainability is now something we think about when making business decisions, whereas before it tended to be an afterthought or not really a factor in the decision making process. We now conduct surveillance audits, have environmental procedures and hope to become ISO 14001 certified over the next few years.Boat Side On
Can you quantify for us what improvements came out of the PROBE work and what it has meant to your business?
Since completion of the PROBE, we have achieved a significant reduction in electricity costs (34% or $17K annually). We have also achieved operational efficiency improvements in the magnitude of 30% ($450K annually), which the PROBE has certainly contributed to.
In addition to the tangible business results you mentioned that PROBE influenced changes in your business processes. Can you tell us a little about that and how it came about?
The PROBE really got the management team thinking about sustainability, its importance and what we could and should do to influence it. Seeing how we measured up against other organizations and also taking time to reflect internally on how we were doing, really got us thinking. Sustainability has now become a real tangible objective for us instead of words that are politically correct to say.
Given the investment of time and resources for PROBE did you find the return good value?
We found the PROBE an excellent return on investment. It motivated us to translate words into actions that directly impacted the bottom line and more importantly, the reflection on sustainability has changed our decision making process and culture for the better, which will have long lasting results.
If you were recommending PROBE to others what would you tell them?
I would highly recommend the PROBE. The team based approach is exactly what is needed to get a true picture of what is going on and is essential to create buy-in and drive change. Taking time to do a systematic analysis of an often back burner subject really helps you understand its importance. The analysis, accompanied by seeing how you compare to a wider population, provides the framework for a company to put together a good plan that will contribute to the bottom line and also the company's culture and sustainability.
If you would like to learn more about PROBE's business accelerator for sustainability, click here.
If you're a business in Ontario, Canada find out more about the Government of Ontario's business advisory services for high-growth firms by clicking here.
Latest Tweets
#BusinessSupport Introduce your clients to the power of the PROBE organisational health check #PROBEbestpracticebenchmarking #benchmarking #organisationaldevelopment #changemanagement https://t.co/u6zf2wUPR5 https://t.co/h9vYrE82xh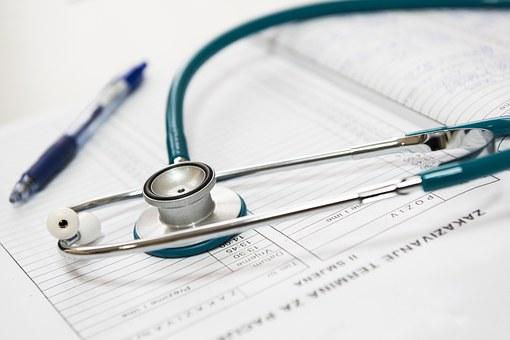 #BusinessSupport We live on 1 planet... there isn't an 'away'... an invisible box in which things disappear. How are your client businesses contributing to the problem? Or to the solution? https://t.co/UrZaDRvEWC #change #sustainability #plasticpollution #BluePlanet2 https://t.co/aSrT2reL2h