Case Study: Dairy PROBE – BV Dairy
Jim Highnam is Managing Director of Blackmore Vale (BV) Dairy in Shaftesbury, Dorset. Jim is a member of the Dairy UK Strategy Committee and after an initial approach from Dairy UK, Policy Director Peter Dawson, took a cross functional and multi level BV Dairy team of six through the Dairy PROBE process in September 2006 and shares his experiences below.
"In the lead up to the benchmarking exercise we had two distinct camps within the organisation; one very positive and one slightly sceptical.. The positive camp thought that this process would help take the company forward by expanding our benchmarking comparison to include world best manufacturing practice by using the expansive PROBE databases. This would enable the company to compare not only against the dairy sector once the database has been populated but also gain a better understanding of where the very best manufacturers were globally. The sceptical camp was perhaps looking for more dairy specific comparisons, information that becomes available once a larger number of dairy processors become involved.
I am pleased to report that, despite their initial misgivings, by the end of the process, those in the sceptical camp were among the strongest supporters of Dairy PROBE".
The team responded really well to the facilitated self-assessment format of the Dairy PROBE workshop. Initially I put out an invitation to all employees and received many favourable responses before selecting a team that reflected the need to get the most accurate possible snapshot from all levels and functions of the company. Previous exercises had focused more on the views of senior staff and this was a refreshing opportunity to incorporate a full range of views from all levels within the company. The contribution of operators was particularly valuable.
BV Dairy's facilitated self-assessment scores indicated a balanced outcome on practice and performance indices. Companies that are practice led are often considered vulnerable as they do not have strong procedures to support their performance while performance lead companies have often gone through a period of change and subsequent performance increases are likely.
"We were pleased with our balanced scores on the PROBE exercise. We also noted that there were a number of questions where work that had been ongoing in the previous 2-3 years had produced pleasing results. Results that may not have been apparent had the exercise been done earlier."
The team found a number of areas for improvement through the benchmarking process. Many of these had already been the subject of attention within the company. Now the Dairy PROBE report is used as a key component of the annual BV Dairy strategy review.
"As our business grew we very quickly came to the realisation that many of our team leaders and management staff were expected to be experts in a number of fields. With this growth also came an increase in the complexity of the external business environment. Dairy PROBE has helped us to understand the nature of best practice when it comes to manufacturing businesses like ours. Our strategy review is addressing a number of key areas and opportunities raised in the benchmarking exercise.
We have formed a separate supply chain team that is now charged with managing areas such as inbound and outbound logistics as well as the critical area for our business of supplier loyalty and stability. The manufacturing focus will continue to move towards achieving best practice as identified in the PROBE process in areas such as productivity and elimination of waste, material processing cycle time and overall equipment efficiency."
As well as identifying key areas for improvement the Dairy PROBE benchmarking exercise highlighted a number of strengths where BV Dairy compared favourably to world class best practice.
"Many of the areas identified as strengths in the benchmarking exercise were areas where our ongoing success had been taken for granted. As a result we resolved that, in addition to constantly looking to improve our work, we would also look to regularly let team members know when things are going to plan. This extra recognition and reward is an important part of people management and we are happy that Dairy PROBE helped us understand the need to recognise more regularly the performance of staff members that generated these outstanding results."
"We've got a growing reputation in the market place for innovation, flexibility and responsiveness and this was highlighted in the high scores achieved in these areas in the Dairy PROBE questionnaire."
"We work closely with our suppliers in the Blackmore Vale area. It is important to recognise the traditions that go with dairy farming and dairy processing in this area of the West Country and we were pleased that our high scores on supplier loyalty and stability reinforced that our strategy in this area was up there with world class best practice."
Jim sums up his experience with Dairy PROBE:
"The main areas driving the BV Dairy business are the commercial pressures such as pricing, innovation and ongoing development and will remain as critical issues. Our long-term sustainability credentials as part of the UK manufacturing sector will also increasingly form a vital component of our business planning. The use of Dairy PROBE by our team is the first time that we've had a benchmark that we've had real confidence in. In the past we've not been comfortable with other benchmarks as they have been more focused on metric data and not had the backing of the full global database that is a feature of PROBE. Given the pressures that we are facing as a business we viewed this exercise as a critical tool in managing our future as the region's premier dairy processor."
Latest Tweets
#BusinessSupport Introduce your clients to the power of the PROBE organisational health check #PROBEbestpracticebenchmarking #benchmarking #organisationaldevelopment #changemanagement https://t.co/u6zf2wUPR5 https://t.co/h9vYrE82xh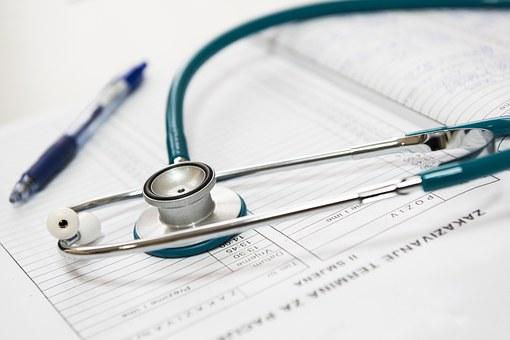 #BusinessSupport We live on 1 planet... there isn't an 'away'... an invisible box in which things disappear. How are your client businesses contributing to the problem? Or to the solution? https://t.co/UrZaDRvEWC #change #sustainability #plasticpollution #BluePlanet2 https://t.co/aSrT2reL2h