Case Study: Waterford and Wexford ETB helps Irish SMEs to learn and improve
​Waterford and Wexford Education and Training Board
Waterford and Wexford ETB is a focused business support agency, one of the sixteen Education and Training Boards in Ireland.
WWETB provides a comprehensive range of education and training services throughout the counties of Waterford and Wexford, in the South East of Ireland, where it is the largest education and training provider. These services include the powerful PROBE business health check.
The role and impact of PROBE in Business Support
WWETB has trained a small team of its managers and officers as PROBE Facilitators and has piloted PROBE benchmarking with Small and Medium-sized Enterprises (SMEs) among its business support clients.
Trevor Sinnott, Senior Training Advisor, describes these early experiences with PROBE: As a senior training advisor to industry, undertaking training to become an accredited PROBE facilitator has opened doors within sectors that I previously would have not had the opportunity to engage with.
Increasing our service delivery of industry-relevant business-related offerings to companies in our region, namely PROBE benchmarking, has supported the growth of our profile as an education and training authority with companies within all sectors and is an excellent promotional tool for us going forward.
The approach of using both qualitative and quantifiable questions engages employees from the outset and their responses shine a spotlight on the company's practices and performances.
This approach presents the opportunity for senior managers to re-engage with their operational staff, utilising the assessment outcomes to eliminate non value added waste and implementing the qualitative information into their action/business planning for the future in order for the company to strive to be sustainable. In my view this approach is a win-win situation and certainly one I have experienced through employer engagement to date.
Next steps
WWETB and their business support partners have big plans for their next steps – watch this space!
To find out more
To learn more about PROBE business health checks click here
To learn more about Waterford and Wexford ETB click here
Latest Tweets
#BusinessSupport Introduce your clients to the power of the PROBE organisational health check #PROBEbestpracticebenchmarking #benchmarking #organisationaldevelopment #changemanagement https://t.co/u6zf2wUPR5 https://t.co/h9vYrE82xh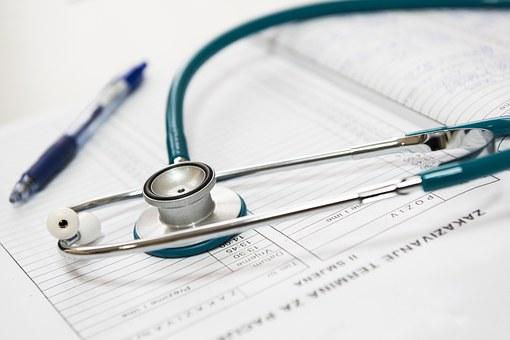 #BusinessSupport We live on 1 planet... there isn't an 'away'... an invisible box in which things disappear. How are your client businesses contributing to the problem? Or to the solution? https://t.co/UrZaDRvEWC #change #sustainability #plasticpollution #BluePlanet2 https://t.co/aSrT2reL2h