Case Study: How PROBE has supported UNIDO's development of SMEs in 13 countries… and counting! 
Since 2010, the PROBE business benchmarking tool has played a significant role in the delivery of the United Nations Industrial Development Organisation's (UNIDO's) Subcontracting and Partnership Exchange (SPX) Programme, in multiple countries including Cameroon, Cape Verde, China, Ethiopia, Kenya, Mozambique, Nigeria, Senegal, South Africa, Tanzania, Uganda and Vietnam. The latest addition to this list of countries, in 2019, is Colombia.
A 2014 published report by the SPX Centre in South Africa – one of the first to be supported by this programme – highlights how the introduction of business development and improvement support, including the use of PROBE, had begun to deliver a positive impact on local business and their abilities to generate new business opportunities.
The UNIDO SPX Programme's main objective is to establish a network of national SPX Centres, hosted within private and/or public sector organisations. Working with major buyers and deploying a range of tools and expertise, including an extensive use of benchmarking, an SPX Centre typically assists local small and medium sized enterprises to develop their technical and managerial capabilities so that they can become competitive suppliers and sub-contractors to major buyers operating in their respective economies.
The role and impact of the PROBE business benchmarking tool
The SPX Programme comprises three main components: matchmaking, benchmarking and supplier capacity building and development. The UNIDO SPX Benchmarking Tool, which is a powerful combination of PROBE and BenchmarkIndex®, is used to objectively assess the business's strengths and improvement opportunities, to see clearly where they stand in relation to international practices within their sector, and where they need to upgrade to meet buyer requirements. During the early days of the benchmarking programme, UNIDO and SPX South Africa identified some immediate benefits to using PROBE within its benchmarking offering, including:
The development of benchmarking capability that will enhance the competitiveness of a sector, cluster or network;
Enhancing the support provided to the cluster through the development of a branded tool with customised measures to suit the sector, cluster or network;
The ability to share best practice and collaborate through an international network of business improvement agencies;
Enhancing the customer experience by equipping advisers or change agents with an objective tool that helps them inspire, change and innovate;
The power to track practice & performance trends within the cluster through a powerful longitudinal view of practice & performance; and
Tangible demonstration of the economic impact that the strategy has had and ability to fulfil contractual reporting commitments.
During a four year period, over 400 businesses in South Africa were benchmarked with the SPX benchmarking tool, many of which have received further support to address issues identified by the benchmarking process to enable them to compete for supplier contracts and to position themselves as genuinely competitive organisations in the wider global marketplace.
Impact Report – At a Glance
Using the PROBE business benchmarking tool as part of their benchmarking offering helps the SPX Programme to make significant inroads into achieving their main objective; to match buyer demand with a high quality local supply. Whereas before the introduction of the SPX Programme, buyers, many of whom are strongly motivated to buy locally, may have battled to find suitable suppliers who are able to meet their standards, with the UNIDO SPX Programme in place more local small and medium sized businesses use the business development services and expertise provided to firstly meet specific buyer needs, and also to help them to work towards genuine international competitiveness and to identify profitable business and investment opportunities.
The 2014 Impact Report showed how, in the limited time since its introduction in 2010/11, UNIDO SPX South Africa was making positive and sustainable progress towards its main aims. In the 3 years to September 2013 it had contributed to;
The UNIDO SPX database containing in excess of 2000 manufacturers linked to the main government procurement sectors, i.e. rail and utilities
402 companies across South Africa being benchmarked
174 companies have been referred to formal supplier development interventions
Approximately 173 buyer meetings with OEMs and 63 State-Owned Companies
1459 opportunities were investigated
1560 suppliers have been introduced to an opportunity
Value of contracts is approximately R115 million
To download the full Impact Report click here
To learn more about the SPX Programme and the benchmarking offering click here
Latest Tweets
#BusinessSupport Introduce your clients to the power of the PROBE organisational health check #PROBEbestpracticebenchmarking #benchmarking #organisationaldevelopment #changemanagement https://t.co/u6zf2wUPR5 https://t.co/h9vYrE82xh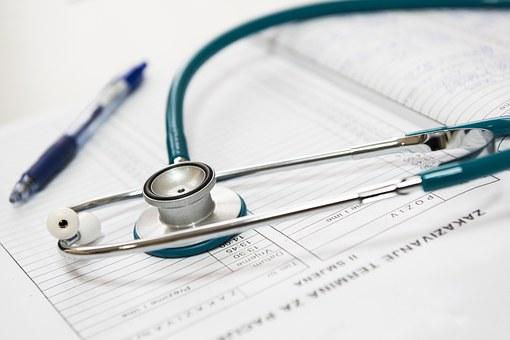 #BusinessSupport We live on 1 planet... there isn't an 'away'... an invisible box in which things disappear. How are your client businesses contributing to the problem? Or to the solution? https://t.co/UrZaDRvEWC #change #sustainability #plasticpollution #BluePlanet2 https://t.co/aSrT2reL2h